A
bout

Y

ou
You are a residential developer and have acquired or are considering property on which to construct a residential subdivision.
You are a commercial land developer who has acquired or is considering property to develop into multiple commercial pad sites for sale to others.
You are a school district or an institution of higher education and you need engineering site design services to assist your physical plant/construction services department for the expansion of existing structures or the establishment of new ones.
You are an architect seeking engineering site design services for your next project.
You are a municipality and you need a consulting engineer to fulfill the role of city engineer or to assist your city engineer in the role of land development review and/or the planning and design of your capital improvements program.
You are a business owner and you have acquired or are considering property or a pad site to construct a commercial facility such as a restaurant, retail store, office building, warehouse, medical facility, shopping center, bank, apartment complex, manufacturing facility, gym, bowling alley, or other.
We believe that our accurate understanding of your goals and objectives is the foundation for the success of your project.
We will take individual ownership in your development project to make it a success by working to identify and resolve the complex issues associated with it.  In addition, we will ensure accessibility and responsiveness to your inquiries.
We will create a value-added design while extending your profitability.  We do this by looking for ways to maximize the effectiveness of your land use while guarding your budget.
Our experience in both the public and privater sectors provides a valuable perspective and insight into the issues and needs of both the developer and municipality.
Three Steps for Successful Land Development Projects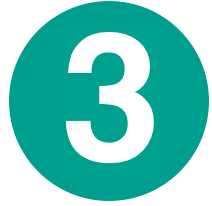 Construct Your Building or Sell Lots/Pad Site, etc.
The land development portion of the project is complete at this point.
Contact Us to Get Started!